In the last post I spoke about a couple of Ireland's top music festivals this summer, now it's time to move further afield to the UK and Europe. Festival season would literally be over by the time I wrote up on everything happening this summer so i'm just going to post a couple that stand-out to me most, whilst silently fuming about how I can't afford to go to any of them. *sigh. Anyway, here we go!
UK
Field Day Festival, Victoria Park, Tower Hamlets, London.
When: May 25th 2013
Tickets: £54.50 + £5 Booking Fee
Field day is aimed at those who want the joy of a festival but who don't want the drama of tents, losing your mates for the weekend/ having your shit stolen/ and getting as dirty as a vagrant who has rolled in some mud. A.K.A. This one's for the hipsters, according to DJ Mag who've given us the quote, 'Hipster Craic' alongside. If you don't fancy hipsters well then get over yourself because the line up is amazing, and by far one of the most impressive of the season. Although that said, I love the 3-day festival experience so I don't think I could commit to a one-dayer, too clean for my liking, though an appearance from Shed has my tastebuds craving..
Line Up: Ben Pearce, Daniel Avery, Daphni, Disclosure, Django Django, Everything Everything, Four Tet, Happa, Hessle Audio DJs - Ben UFO, Pangaea, Pearson Sound,
Jacques Greene - Live, Julio Bashmore, Karenn, Koreless, Lee Gamble, Lil Silva B2B Melé, Mount Kimbie, Objekt, Seth Troxler, Shed, Splashh, Throwing Snow, Waze & Odyssey, to name but a few!
Glastonbury Festival, Worthy Farm, Pilton, Somerset. - SOLD OUT
When: 26th-30th June 2013
Tickets: SOLD OUT :(
Info:
http://www.glastonburyfestivals.co.uk/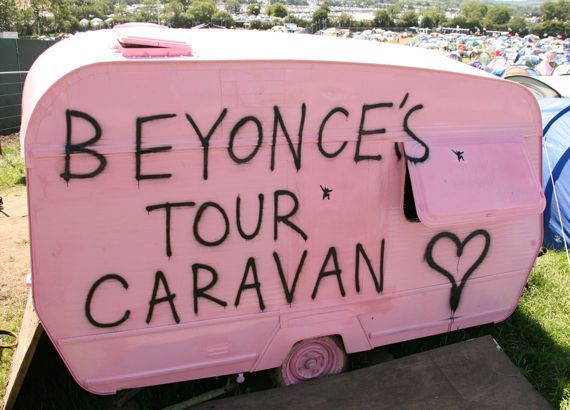 The Grandfather of festivals is back after a year's rest to let the fields of Worthy Farm recover from four years of music and festival pilgrims. There really is no excuse for not having been to Glastonbury, well, apart from the very difficult task that is getting tickets, so maybe we'll let it slide.
I went to the festival in 2011, (and I still have my wristband on because i'm a scumbag, but I don't care because it is UV and AWESOME.) and it was quite literally mecca. I was not expecting a festival of that size and I think overall I only discovered about half of it, but the bits I did see were fantastic.
There is literally something for everyone at Glastonbury, even if you hated music you could go back year after year and still have a great time.
The highlights for me were of course DJ Shadow and The Chemical Brothers, but I saw so many others I couldn't even begin to list them. The line-up this year is of course impressive as always, with acts from every possible genre.
Line Up, to name but a few: Portishead, Azealia Banks, The Weekend, Major Lazer, Crystal Castles, Jessie Ware, Nas, Disclosure, Sub Focus, Skream & Bemga, Gold Panda, Julio Bashmore, TEED, SBTRKT, and that's not including the headliners, with more to be announced.
Other notable festivals on in the UK:

Secret Garden Party

, Global Gathering, Creamfields, Gottwood Festival, Bestival, South West Four....
EUROPE
Sonar Festival, Barcelona, Spain.
When: 13th-15th June 2013
Tickets: €40-€175
Info: http://www.sonar.es
Sonar may have siblings in Tokyo and Reykjavik but Barcelona is the date to pencil in this year as the festival is celebrating 20 years on the go.
The great thing about Sonar is that even is there's nothing going on for you music wise, there's plenty of other things to do/see, you can catch a couple of documentaries as well such as Snoop 'Lion's' 'Reincarnated' and 'WE ARE MODESELEKTOR'. As if that wasn't enough there will also be special showcases from Richie Hawtin, 50 Weapons, & Sound Pellegrino.
Line Up:
Kraftwerk (3D show), Seth Troxler, Luciano, Paul Kalkbrenner, Ed Banger 10, Soulwax, Major Lazer, Hot Natured, Laurent Garnier, Seth Troxler, Diplo, Nicolas Jaar, Lindstrøm & Todd Terje, AlunaGeorge, Sherwood & Pinch, Maceo Plex, Jamie Lidell, Modeselektor dj set, Busy P (ed banger megamix), Gold Panda, Baauer, Mary Anne Hobbs, Derrick May, Foreign Beggars, Karenn, Eats Everything, Objekt, Matthias Zimmermann, Krystal Klear,
UMA, Panoram, Mr. Beatnick, Ulf Eriksson, Baris K, BeGun
Monegros Desert Festival, Fraga, Spain.
When: 20th July 2013
Tickets: €65
Info:
http://www.monegrosfestival.com/webapp/home
This one ain't for the faint hearted. If you've ever been to a festival in the desert you will know that it's all about sand, and dust and dirt, and that you bring your worst clothes only. I learnt that lesson the hard way after attending The Boom Festival in Portugal last year. Nonetheless it's the festival's 19th year on the go with more than 40'000 attending each year. So they must be doing something right.
Line Up: Underworld, Richie Hawtin, Public Enemy, Vitalic, The Bloody Beetroots, Feed Me, Luciano, Marco Carola, Adam Beyer Vs Joseph Capriati, Ben Klock, Dr Peacock, Joris Voorn,with more TBA...
Dekmantel Festival, Amsterdamse Bos, Netherlands. - SOLD OUT
When: 23rd-24th August 2013
Tickets: SOLD OUT :(
Info:
http://www.dekmantelfestival.com/
After years of hosting intimate parties in Amsterdam, Dekmantel is taking shape as an official festival this year. Not ones to do things quietly, it seems, Dekmantel have a monster techno line-up, that surely makes it the festival of the summer, for me anyway. Alas tickets sold out in a mere four weeks, but one can always hope for next year.
Live Sets: Four Tet, Karenn, Legowelt, Mathew Jonson, Planetary Assault Systems, Voices from the Lake, XOSAR, Magic Mountain High, Robert Hood (as Floorplan) and Underground Resistance presents Timeline.

DJ performances: Jeff Mills, Surgeon, John Talabot, Joy Orbison, Laurent Garnier, Optimo and Scuba. Hessle Audio trio Ben UFO, Pangaea and Pearson Sound will all play, as will Berghain residents Ben Klock and Marcel Dettmann as well as Ron Morelli, and James Holden
who is finally releasing a new LP this summer after seven years!
Freedom Festival, Herdade do Monte da Chaminé, Portugal.
When: 13th-18th August 2013
Tickets: €85
Info: http://freedom-festival.eu
Freedom Festival probably won't be everyone's cup of tea because it is indeed six days of everyone's favourite, PSY-TRANCE! :) That said, I attended the Boom Festival last year which was eight consecutive days of billed psy-trance that I had never heard of, and I had the best week of my life.
There will be other mini-areas with different genres and plenty of set-ups in the campsite rivaling those of the main stages. If you're someone that's open to new experiences then definitely check out Freedom Festival, as she's the sister festival of the Boom, they alternate years so this year it's Freedom's turn and next year will see Boom return to Idanha-I-Nova. It will be filled with plenty of good vibes and sound heads. Be prepared for extreme heat as last year temperatures reached almost 40 degrees Celsius everyday, but there is a lake and it will become your best friend.
Line Up: Hallucinogen, Juno Reactor, Shpongle, OTT, Neelix, aaand there's no point in listing anyone else because you won't know them, but do not let this stop you.
O.Z.O.R.A. Festival,

Dádpuszta, Igar, Hungary.
When: 6th-11th August 2013
Tickets: Register on the official site for more info!
Info: http://ozorafestival.eu/
Another festival in the psy-trance family.
The festival strives to bring forth the soulsome creators from each one of you, from all of us. Reaching out to the deepest realms of your imagination and displaying, sharing that glorious, that grotesque, that unparalleled treasure you find is one of the pillars of the Ozora experience. Expressions of creativity are as manifold and unique as we ourselves, so we definitely encourage the participation of each and every one of you - to experience, to collaborate and share. The festival is home to all kinds of artistic, creative and enlightening projects, activities, workshops, performances and exhibitions. Therefore the full week-long artistic program will host a vibrant variety of international, national and local visual and performance artists.
Line Up:
Ace Ventura, Big Scary Monsters, Circuit Breakers, Electric Universe, Illegal Machines, Sensient, Shpongle, Simon Posford vs. Raja Ram,
A Guy Called Gerald, Carbon Based Lifeforms, Dub War, Kaya Project, Tripswitch, plus many more...
Other Notable European Festivals: Melt!, Exit.